THE TRILOGY HOTELS BRAND
This is where we come together.
Located in the heart of Montgomery's vibrant historic district, Trilogy Hotel Montgomery has set a new standard for sophistication and become the city's most exciting destination for gathering over exquisite cuisine and creative cocktails.  Inspired by the region's multicultural history, Trilogy was designed to be a place that celebrates the rich heritage of the region and brings people together in warm, beautiful environments that are comforting, familiar, approachable and designed for social connections and fellowship. Welcome to our intimate new expression of Southern hospitality and discover the rich tapestry that is the soul of today's South.
Trilogy is located on Coosa Street in the heart of Montgomery's vibrant historic district.  It is just a few minutes from Interstate 65 and less than ten minutes from Montgomery airport.  The neighborhood is full of restaurants, taverns and independent boutiques and steps away from the Alabama River, the city's shady Riverfront park and Riverwalk Stadium.  Trilogy is also close to many of Mongomery's Civil Rights era historic sites, including the Rosa Parks Museum and the National Memorial for Peace and Justice.  The hotel is a perfect escape from nearby cities' and is less than three hours from Atlanta, and two hours from Jackson, Mobile or Birmingham.
A BRAND THAT BRINGS
THINGS TOGETHER TO
CREATE SOMETHING NEW
Trilogy was created from three historic buildings that were lovingly restored and reimagined to create a multi-faceted and eclectic hotel experience inspired by the past, but firmly looking towards the future. The two primary buildings were built at the beginning of the 20th century and served as warehouses. The third building, which houses our restaurant Kinsmith, is a Greek revival mansion dating from 1851 that was originally built for John H Murphy a prominent local merchant.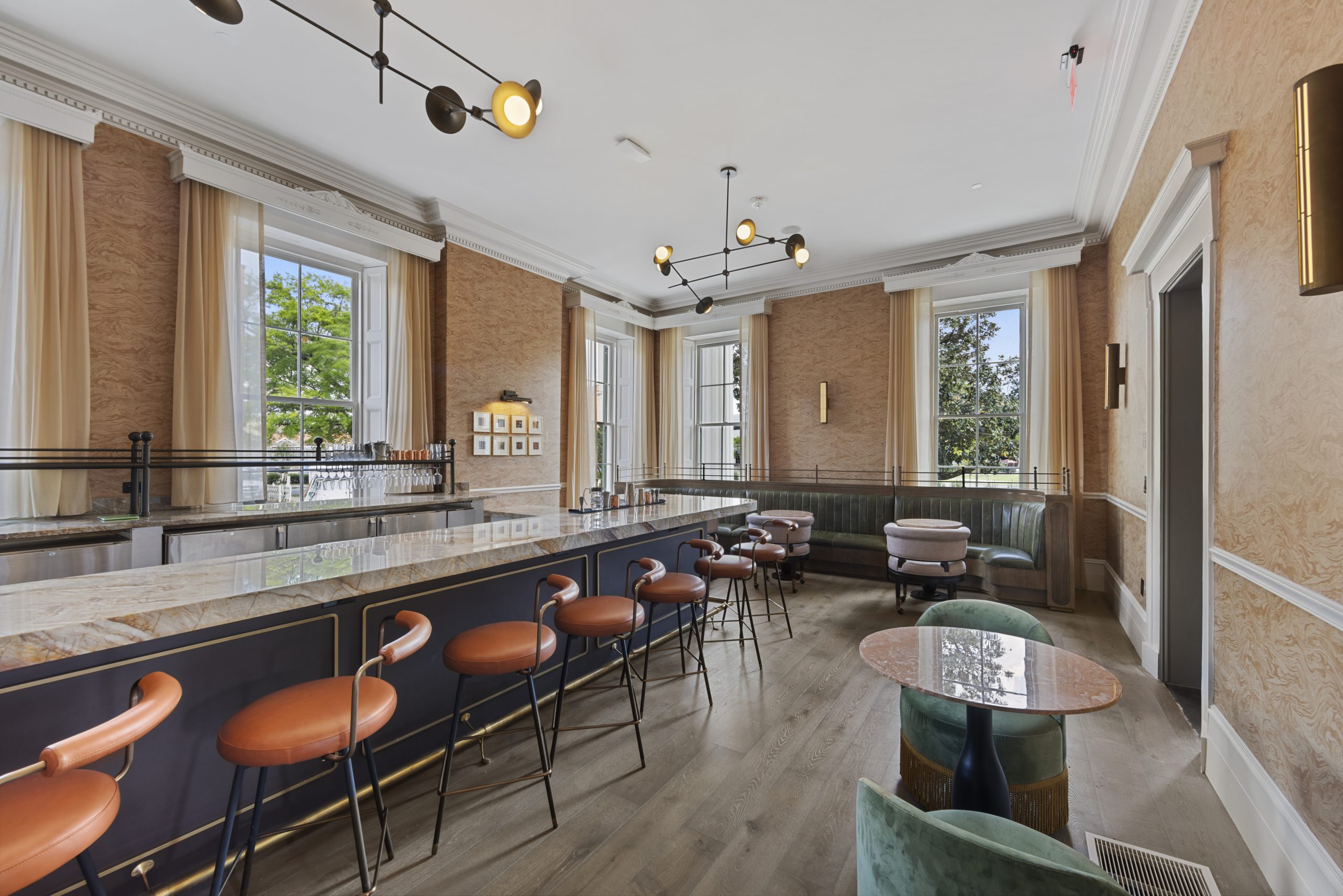 At Trilogy, we are obsessed with giving you the best possible Montgomery experience. Our hotel amenities were thoughtfully developed to keep you efficient and feeling your best while on the road: a state-of-the-art gym, quality coffee and teas, and interesting common spaces, such as our lobby and Waterworks roof top that are designed to bring people together in.
From breakfast to last call, Trilogy offers an exhilarating menu of culinary delights that will intrigue and excite even the most seasoned gourmets.  Whether you're enjoying a quiet drink in our lobby, sharing stories over cocktails at Waterworks, or savoring a memorable dinner at Kinsmith, our signature fine dining destination, dining and drinking with Trilogy rarely fails to inspire. 
The power of a number
Good things come in threes
Book ahead to see what's included with your room.
Questions before booking?
Contact our hospitality team!